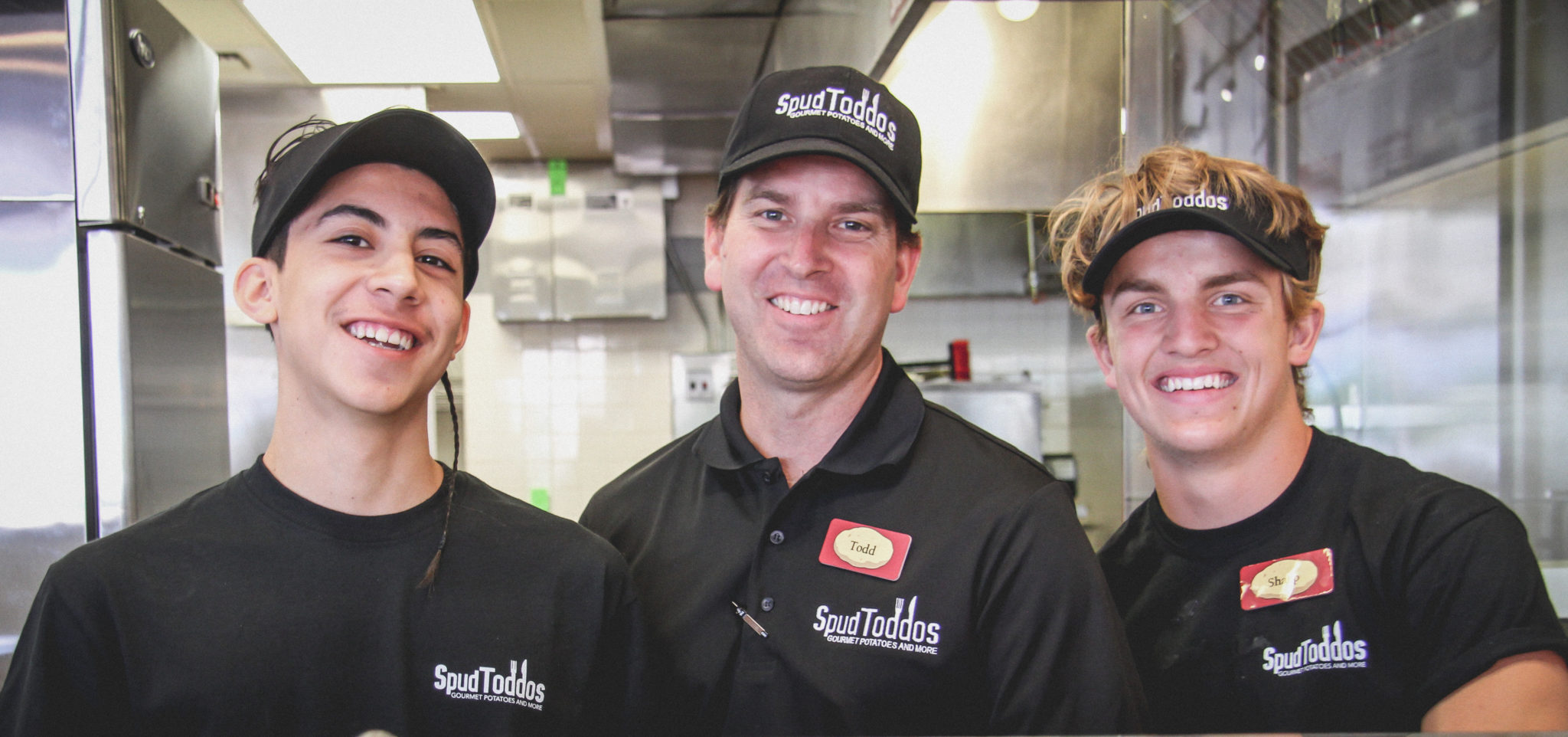 We are looking for positive, hard working people who want to be part of something new and special. Our goal at SpudToddos is to not just create a delicious experience for our guests, we also create opportunities for hard-working, honest people, and work in an environment built on mutual respect.
What makes us different, is our bonus structure. When bonuses are handed out, they are not management exclusive, they are for everyone. When SpudToddos succeeds, we all get rewarded!
Our motto, we work as a team, we win as a team!
To apply, please email your resume to todd@spudtoddos.com